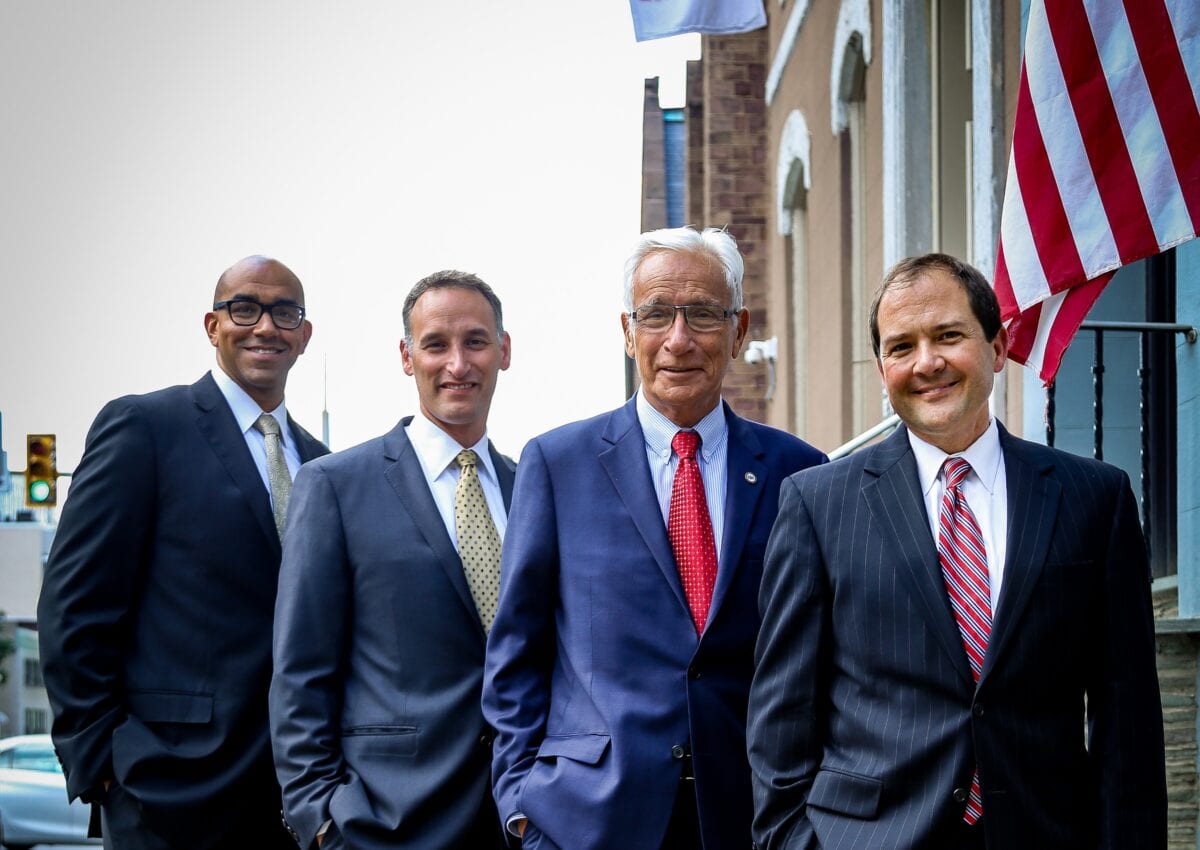 We have successfully represented those who have been seriously injured in a variety of situations.
Bus Hits Pedestrian
Plaintiff, a younger female, was on her way home from college as she proceeded to cross the street on a green light. Defendant was making a left turn hitting the plaintiff and the bus skidded over her. This accident caused the plaintiff to have multiple broken bones including the leg, the ankle, and the toes.
The jury awarded the plaintiff $4,200,000.00
Death By Mistake
87 year old woman, who needed a knee replacement surgery, received a dosage of anesthesia that became fatal. The husband and the rest of the family had life changing decisions to make just to cope with the loss.
The case settled for $3,000,000.00
Sleepy Driver Hits Runner
Plaintiff is a 25 year old marathon runner who was involved in a head on collision with a F-150 truck when defendant had fallen asleep at the wheel. Plaintiff was immediately hospitalized with injuries including a broken elbow, a fractured leg, and a broken ankle which needed multiple surgeries.
The case settled in the amount of $1,500,000.00
Neck & Back Injury Leads to Missed Work
There was a collision towards the rear of the car with the plaintiff. Client suffered serious injuries including ones to the neck, back, and shoulders. As a result of the accident, Plaintiff missed 13 weeks of work and a significant decrease in pay. An offer of $30,000.00 was made to the plaintiff which was then rejected. Another offer was made to the plaintiff and the case ultimately settled for $99,500.00 out of a $100,000.00 policy.
The case ultimately settled for $99,500.00
Telephone Pole Causes Injuries
A 34 year old mother of two nearly misses a crash involving a 24 foot long dump truck whose brakes failed which crashed into multiple parked cars, telephone polls and ended up turned over. One of the telephone poles crashed into plaintiff's vehicle causing serious injuries.
Plaintiff accepted offer of $200,000.00
Infection After Surgery
60 year old female who was crossing the street, not in a crosswalk, was hit by a car and caused her ankle to fracture. The plaintiff's ankle needed surgery and after the surgery was done, weeks later she started to develop an infection upon site of the surgery.
The case settled for $250,000.00
Bicyclist Struck and Dragged by Car
Plaintiff was riding a bicycle when hit by defendant and dragged 25 feet before defendant came to a complete stop. Plaintiff suffered multiple fractures and abrasions also including lacerations to the left eye and head.
Plaintiff settled for $130,000.00
Overflowing Toilet Causes Fall
Plaintiff is a 29 year old woman who slipped and fell on water overflowing from the toilet in the ladies room. After informing the defendant about this incident, no preventative measures were taken to block the ladies room.
Plaintiff accepted the offer of $162,500.00
Foot Injured in Auto Accident
26 year old female who was operating a motor vehicle was struck by another causing her right foot to sustain injuries. She needed surgery and was assigned a walker to help with the maneuvering.
The plaintiff accepted the offer of $150,000.00
Back Injury from a Rear-End Collision
Plaintiff was operating her motor vehicle and came to a stop for a traffic light. Defendant struck plaintiff in the rear and plaintiff suffered injuries to the back.
Plaintiff accepted defendant's offer of $50,000.00
Wet Floor Causes Fractured Ankle
Plaintiff was a patron of defendant's business when she slipped and fell on a wet floor. As a result, plaintiff sustained significant injuries including a fractured right ankle. The plaintiff was here on business and because of the accident he couldn't return home for another couple days.
The plaintiff accepted the offer of $75,000.00
Injuries Preventing Work
52 year old male received four and a half years of soft tissue treatment which he received for a motor vehicle accident when someone rear ended him. The plaintiff was unable to work due to back problems and the pain from the tissue treatment.
The case settled for $200,000.00
Injuries from Rear-End Collision
Plaintiff was a 39 year old woman traveling north bound on the Roosevelt Boulevard when her vehicle was struck in the rear by another vehicle. Plaintiff sustained multiple injuries which included a severe herniated disc with no surgery.
The plaintiff settled with an offer of $130,000.00
Teacher Slips on Hanger
School teacher slipped and fell on a hanger at a Kmart which, in turn, led to a fractured hip. There was a loss not only to her family but the students that she taught as well.
The case settled for $225,000.00
Injuries from a Car Accident
69 year old male was involved in an automobile accident. The plaintiff suffered a broken nose and a deviated septum causing suppressed breathing through the nose. The plaintiff was put on medications to ease the swelling.
The plaintiff accepted the offer of $115,000.00
Misdiagnosed Kidney Leaves Patient in Pain
A 52 year old man who was a stay-at-home dad had a kidney scan done. In the process, the doctors misread the scan and diagnosed him incorrectly. There existed a cancerous tumor which was visible and as a result of the misdiagnosis, the cancer has since metastasized and the plaintiff will continue to undergo experimental and painful infusions of drug treatment.
The case settled for $1,350,000.00
Police Officers Use Unnecessary Force
37 year old male who was stopped by uniformed police officers who were suspicious of the plaintiff dealing narcotics. Defendants continuously punched and kicked the plaintiff in the head. As a result of this brutal attack, the plaintiff's left eye had to be surgically removed and continues to have blurred vision in the right eye. There was no offer made.
The jury awarded the plaintiff $900,000.00
Driver Runs Red Light & Causes Head On Collision
Plaintiff was in route to work and has traveled this intersection for the past 24 years and in doing so was making a left with a left green turn signal when the defendant ignored his red light and crashed into plaintiff head on causing the plaintiff serious injuries including a fractured hip and ankle. Plaintiff is required to use a walker to get around.
The case settled for $500,000.00